Festival of Repair Launch
Wednesday 9 August, 2023
Speech by City of Sydney Councillor Adam Worling
"This inspiring festival is beyond needed. It will help to replace our throw-away culture with a hands-on culture of repair."
Hello everyone, my name is Councillor Adam Worling and I am pleased to represent Lord Mayor Clover Moore who is unable to be here today, and sends her apologies.
I want to acknowledge the Gadigal people of the Eora nation, the traditional custodians of our land, and to pay my respects to their Elders. And I acknowledge the people of the many nations who live in our City.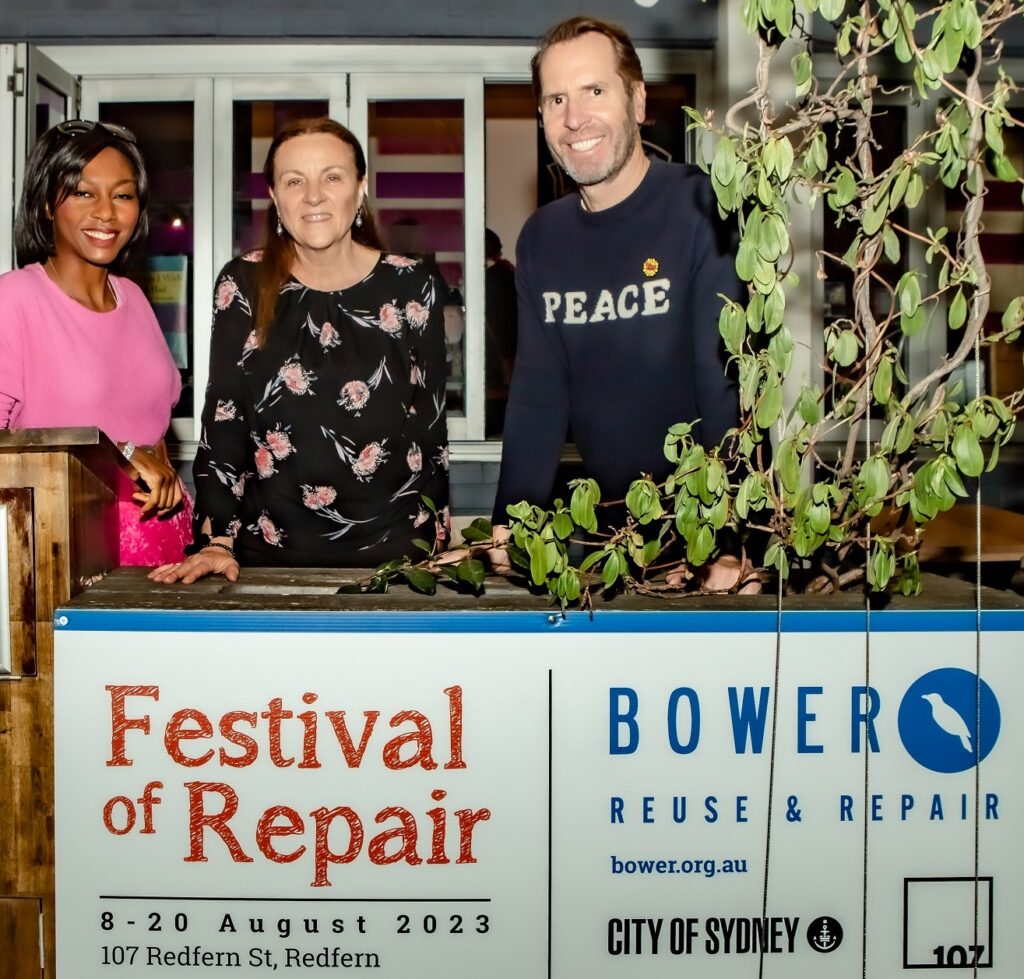 Festival of Repair
This inspiring festival is beyond needed. It will help to replace our
throw-away culture with a hands-on culture of repair.
It will help attendees build skills and change behaviours. Imagine the sense
of accomplishment in learning to reupholster your favourite chair, tackle basic
plumbing or hang a shelf. Not to mention the sheer fun of getting together with
your neighbours and community to meet with local artists, artisans, the
Aboriginal community and fellow DIYers.
Congratulations on this great festival and for helping us repair not just
our domestic appliances, but our environment. The City of Sydney will be
hosting a stall on the festival's market day and we look forward to seeing you
all there.
The Bower's great work
Even before many of us knew what the circular economy was, the Bower Reuse
and Repair Centre was at the forefront of repairing, reusing and repurposing
household items and building materials.
I can't begin to imagine the sheer volume of items you have saved from
landfill. How many people you've supported by repairing and re-homing perfectly
good items.
25 years is a long time in business; and even more than that, it's a long
time to be dedicated to something. It's inspiring to see that The Bower is not
only still going strong after more than two decades, but that you're ramping
up.
Since 2014, the City of Sydney has provided over $155,000 to The Bower
through grants on projects including workshops in environmental sustainability,
a household items re-homing service, and a community repair hub. This year,
we're thrilled to also be the major sponsor of this event – Australia's first
ever Festival of Repair. We've done this because our values align with yours.
City's war on waste
More than half of our household and commercial waste goes to landfill. But
data shows that by 2034, there will be no capacity at existing landfill sites
in NSW. This is not acceptable, and we need to work together, with businesses
like The Bower, and our well-intentioned community members, to change bad
habits.
Reducing waste and its impact on the environment is one of the key ways to
lower emissions and to help us meet our ambitious target to reach net-zero
emissions by 2035. 
The City's local area alone produces 5,500 tonnes of waste every day. And
while recycling is important, the market for recycled products can't keep up
with demand.
In May, the Lord Mayor hosted a waste summit for metropolitan councils and
State Government agencies to highlight the urgency of all Councils working
together to better manage waste. She has continued her advocacy directly with
the Premier and State Ministers, too, requesting the State Government invests
100 per cent of its waste levy to accelerate the transition to a circular
economy, build waste infrastructure to meet the pressures of population growth,
and educate and support people to reduce their waste.
At the same time, she has requested that the Federal Government expedites
bans on materials that cannot be recycled or recovered.