Donations
In- store Donations
If you are able, please bring your preloved items directly to the Bower, Marrickville. Please note that donations may not be accepted, as it is up to the discretion of the Bower staff, often depending on space and resources available on the day.
See below for what we do and don't accept.
Address: 34/142 Addison Rd Marrickville 2204.
Hours for donations: 10 – 3 pm Tues – Sun
Please DO NOT dump items outside of the building. Our systems come under immense strain when rubbish is dumped. Help us keep servicing the community.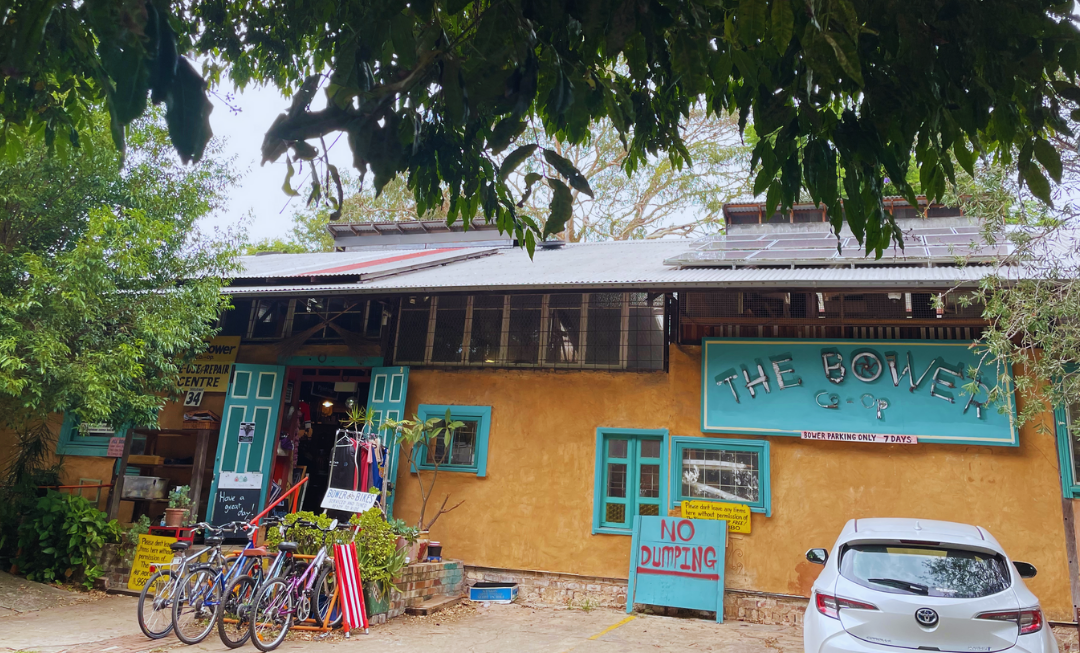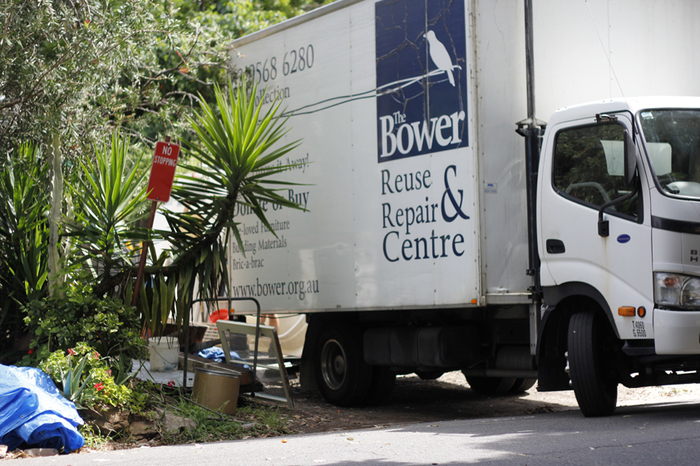 Collection and rehoming
Donate your household goods to the Bower! We'll resell them back to the community at low cost, or get them to people in need via our House to Home program.
The Bower comes to you!
Our truck services a large area in and around Sydney. If you live in one of the Participating Councils you can request a free collection from Bower.
You can also drop off donations to our Marrickville store. We recommend calling the store on the day before coming in to make sure we've got space for your donation.
Bower accepts a wide variety of pre-loved goods including household items and building materials.
Please note that all donations are accepted at the discretion of the Bower staff, depending on space and resources available.

*Due to a backlog we are accepting limited items, apologies for any inconvenience.
Unfortunately there are a few categories of items that we cannot accept.
The items below are a priority, as they have been requested by House to Home clients. Please note we will need to assess the items to make sure they are suitable.
What if I have an item that Bower cannot accept or accommodate?
If you have an item we cannot accept please visit our Reuse Database. This is a large searchable list of organisations that can re-home or recycle many types of goods.
Participating Councils
Residents of the following councils are eligible for free collection
Bayside, Burwood, Canada Bay, Canterbury Bankstown, City of Sydney, Cumberland, Georges River, Hornsby, Hunters Hill, Inner West, Ku-Ring-Gai, Lane Cove, Mosman, North Sydney, Parramatta, Randwick, Ryde, Strathfield, Waverley, Willoughby, Woollahra. View a Detailed List & Maps of Participating Councils